A Letter From Carles Estévez, Chairman, CSO
I am very pleased to introduce the InKemia Green Solvents Catalog, a collection of +500 chemicals characterized by their benign toxicological and environmental profile. The selection has prioritized existing readily available solvents but it also contains innovative solvents with valuable sustainability attributes that can also be available in large quantities in a short period of time. The common feature is that all meet the InKemia Green Chemicals environment, health and safety criteria. It is based on the Globally Harmonized System of classification and labeling of chemicals with 34 health end points, 8 environmental impact and 24 safety categories, each one described by an H code. We select those solvents with H codes that are centered on the two lowest hazard levels of the Column Model.
The catalog is intended for research and development teams, both in industry and academia, carrying out active programs for the introduction of green solvents in their formulations and processes. Since the catalog has been carefully designed in order to maximize the probability of functional property match, I encourage application chemists across the different sectors to take full advantage of its chemical diversity and fitness to industrial problems. I hope you will find the InKemia Green Solvents Catalog a useful tool in the development of a product or process where multiple and highly coupled functional properties and EHS constraints must be simultaneously satisfied.
The InKemia Green Chemicals R&D team regularly engages in industrial projects aimed at finding functionally optimal replacements to undesired solvents. With the experience acquired in each project, we continuously improve the fitness and diversity of our Library. We are eager to establish partnerships to explore its potential in new functions and applications. Our science team will be very pleased to get your feedback. It will certainly help us in our ongoing discovery and development effort.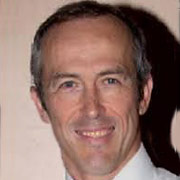 Carles Estévez
InKemia Green Chemicals
Chairman, CSO
Our Expertise in Green Solvents
InKemia Green Chemicals decades of expertise in solvents that are characterized by a benign toxicological and environmental profile.
Contact us today to talk about your needs.