Case Study
We are glad to share our work in the paints and coatings market. Our latest news and business activities for paints and coatings will appear on this page.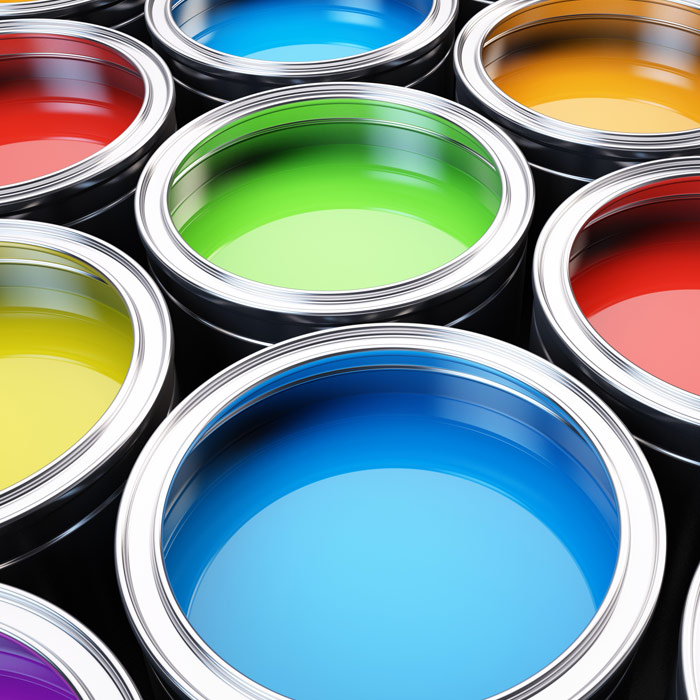 Substitution Of Auxiliary Agents In Solvent Borne Paint Formulations
The Problem
A great number of paints are based on polyurethane coatings (PU). These polymeric formulations largely rely on alkyd resins, which mostly use conventional solvents. The latter are main components of the formulations, comprising 15-20wt% of it, being mixtures of white spirit toluene and/or xylene, formulated with the resin and a certain amount of auxiliary compounds (such as additives or other ingredients). Despite its benefits in performance, it is known that the use of conventional solvents is of great concern for industry and end-users of paints due to its VOC potential and toxicity issues. Seeking replacements was a must.
The Solution
Biobased chemicals tested by InKemia that are derived from biomass have shown excellent efficacy in paints formulations as substitutes for conventional solvents with undesired (eco-)toxicological properties. These auxiliary products display optimum performance and long-term properties of the coating up to the level of industrial standards.
A Greener Coalescent Solvent Replaces Undesired Commercial Coalescent In Waterborne Systems and Displays Equivalent Performance
The Problem
Water paint formulations based on acrylic resins need small quantities of coalescent solvents plus some additional components to deliver effective performance. Some commonly used coalescents have excellent properties for these types of formulations however they also display unfavourable (eco-)toxicological profiles.
The Solution
Inkemia Green Chemicals has developed greener coalescent ingredients compatible with water based acrylic systems that combine both excellent film forming behaviour and evaporation rates equivalent to the existing industrial standards. The InKemia coalescents can be synthesized from cheap bio-based chemicals and have been applied in wood applications.